| | |
| --- | --- |
| Price: | $6.00 |
| Availability: | in stock |
The sirens and screams of the downtown nightlife haunt the city streets and alleyways on a cool windswept night. A radio transmission broadcasts authorities have found local racketeering groups and gang members battered and beaten—while witnesses' descriptions are conflicting… Most descriptions match the appearance of the MITH (The Man In The Hat) —a lone gunman stalking the Chicago underworld in a stylish noir crime drama that focuses on cynical attitudes and sexual motivations that drives this tale to its dark core.
Shipping is FREE within the USA (Please email for International shipping).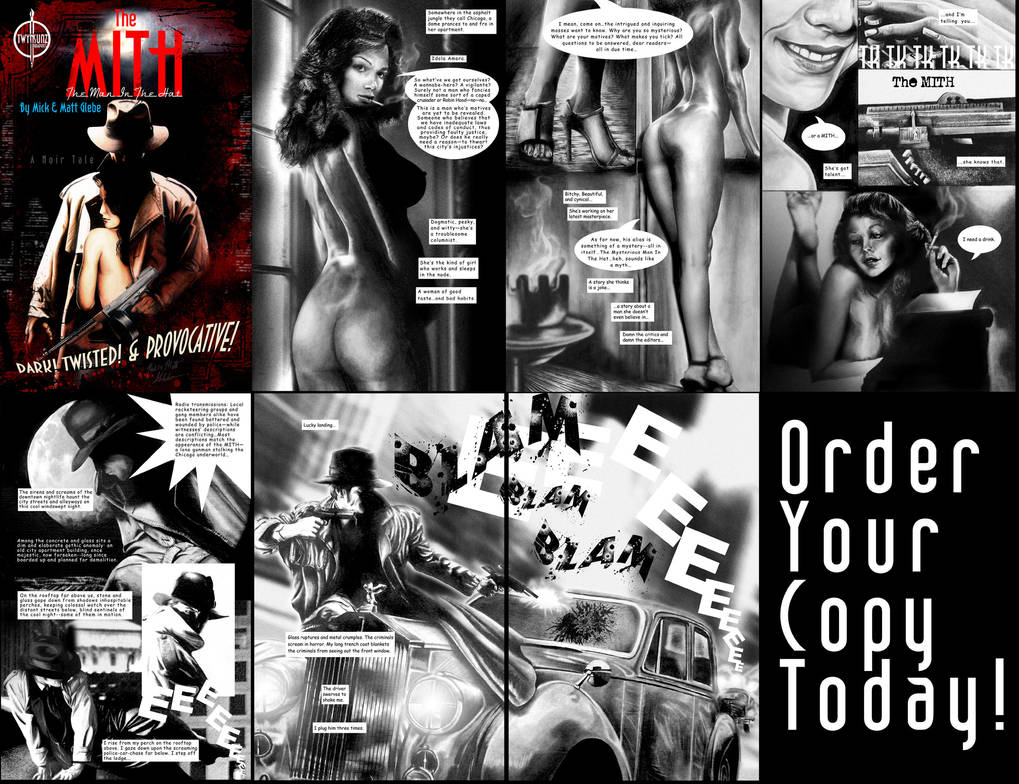 All characters and images are TM & © of their respective owners.
All rights reserved. All artwork illustrated by Mick & Matt Glebe are © Twynsunz, Inc.